Airport
The Portland International Airport (PDX) is approximately a 15 minute drive from the convention center and hotel.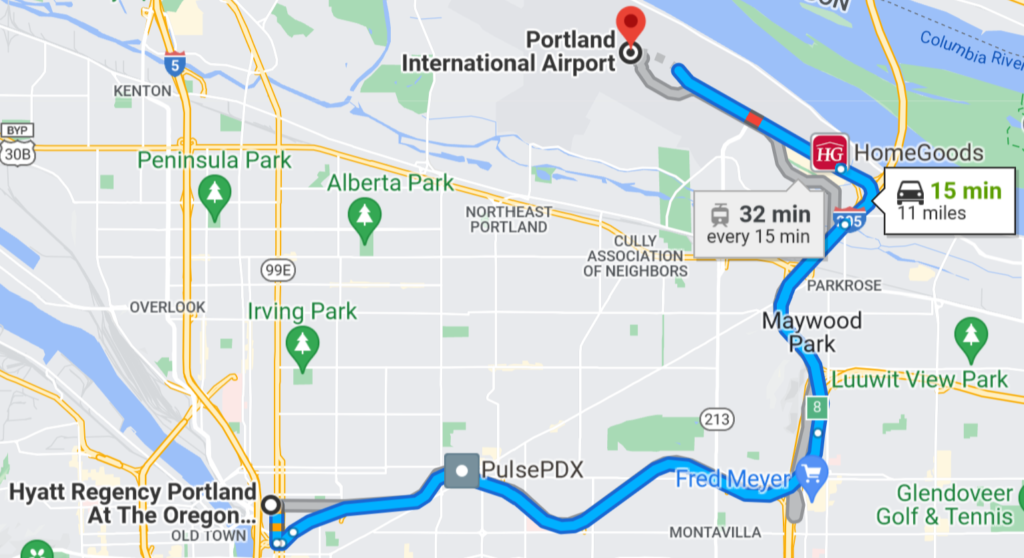 Metro
The Trimet/MAX red line provides service to and from PDX. The station can be found on the main level at the south end of the ticket lobby (beyond the Starbucks.) The Red Line trains depart every 15 minutes. Luggage is easily rolled on board. To get to the hotel/convention center, use the Oregon Convention Center stop.
Tickets for adults 18-64 are $2.50. A discounted rate is available for adults 65+ or those on Medicare. Learn more about the "Honored Citizens" rate here.
Shuttles
More information will be available soon.
Rental Cars
Some attendees choose to rent vehicles in order to travel to and from the airport and around the Portland area. The area has a variety of dining options, and there are a number of restaurants within walking distance. However, should you want or need more flexibility, a rental car might be for you. If picking up a rental car at the airport, follow signs to Rental Car Center from baggage claim.
App-Based Ride Shares
Lyft, wingz, and UBER are available at the airport as well as around the Portland area. To learn more or to request a ride, simply download the app on your smartphone. If opting for a ride share when departing the airport, follow signs to the baggage claim on the lower level. Walk outside, and your pickup is on the side of Island 2, closest to the parking garage.
Parking
More information will be available soon.