ASCA 30th Annual Conference
February 21-24, 2018
Jacksonville, Florida
Hyatt Regency Jacksonville Riverfront hotel
Regular Registration (begins 7/1/17)
Member - $390
Non-Member - $510
Student - $250
Late Registration rate (begins 1/18/18)
Member - $490
Non-Member - $610
Student - $350
On-Site Registration rate (After 2/7/18)
Member - $525
Non-Member - $645
Student - $400
*PLEASE NOTE payment not received in the same registration timeframe in which you registered will increase to the next registration timeframe rate.
*Please refer to the ASCA Refund and Cancellation Policy for any cancellation or refund questions.
Online registration is open
New to the Conference?  Info for First Time Attendees
Web Registration is OPEN!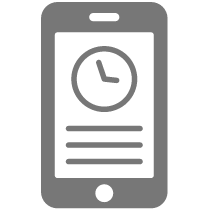 GUIDEBOOK INFO
Info on the 2018 Guidebook App