Erin Breiner (2024 Conference Chair)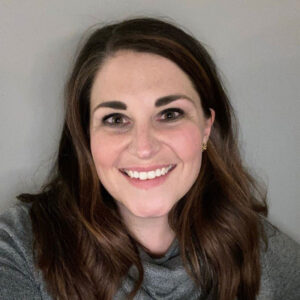 Erin Breiner (she/her) currently serves as an Associate Director in the Office of Student Conduct at North Carolina State University. Erin joined the Office of Student Conduct in 2016 after serving as an Assistant Director in the Office of Community Standards & Student Responsibility at Ohio University in Athens, OH. Erin received her Bachelor's degree in Communication with a minor in Political Science from East Carolina University and a Master's of Education in Educational Leadership and Policy Analysis from the University of Missouri. She is currently a PhD student in the Educational Leadership, Policy, and Human Development program at NC State.
Erin is thrilled to serve as the 2024 Conference Chair for ASCA and has enjoyed her experiences in ASCA. Outside of conduct, Erin is a mom to two rambunctious boys, a politics and news enthusiast, and a pop culture and trivia champ (see you at Goldstone Trivia!)
Tion Taylor (2024 Assistant Conference Chair/2025 Conference Chair)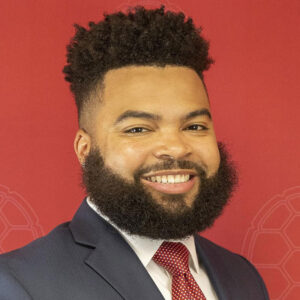 Tion M. Taylor has spent the last seven years in higher education working in Residence Life and Student Conduct. Currently Tion is a Community Director at the University of Maryland, College Park where he oversees a community of three residence halls and supervises three full-time professionals. Prior to his current position, he was an Assistant Director for Residential Conduct at Wake Forest University.
A familiar face at the Annual Conference, Tion most recently served as 2023's Professional Growth Chair. Tion will be the Assistant Chair at the 2024 Conference, before taking on the Chair role in 2025.  Tion is passionate about helping professionals grow as they reach their fullest potential and navigating different conversations with students.
Stacey Reece (Programming Chair)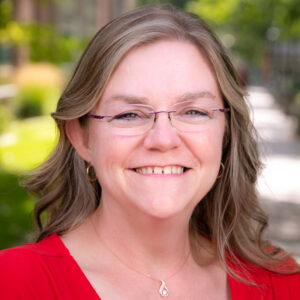 Stacey Reece brings over two decades of experience as a dedicated Student Affairs professional, with a noteworthy 13-year tenure as a student conduct officer. She is the current Director of Civil Rights Investigations and Accessibility at Eastern Washington University. Holding a Bachelor's degree in Education and a Master's degree in Science, specializing in Organizational Communication and Student Development, Stacey possesses a strong academic foundation. With an unwavering commitment to lifelong learning, she firmly believes that every facet of college life contributes to the holistic growth and development of students, including navigating the conduct process.
Bria Thorne (Professional Growth Chair)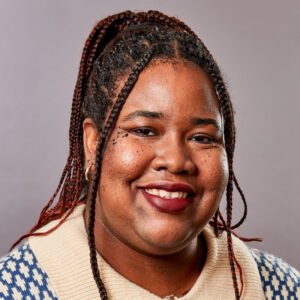 Bria was born and raised on the beautiful island of Grenada, also known as the 'Spice Isle' of the Caribbean, and currently lives in Brooklyn, New York. Bria currently works at Adelphi University New York as a Student Conduct Officer and earned her Master's in Higher Education from The University of Kansas. She is excited to be chair of the Professional Growth committee as well as continued growth and development in the field of Student Conduct through her involvement in the annual conference.
Greg Bowens (Assessment Chair)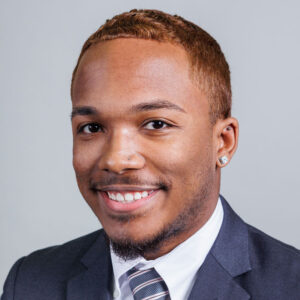 Greg Bowens (He/Him/His) is an Austin, Texas native and proud HBCU alumnus of Prairie View A&M University, where he obtained his Bachelor of Science in Criminal Justice with a specialization in Juvenile Justice and a minor in Social Work. He is also a recent graduate of the University of Florida where he obtained his Master of Education in Student Personnel Higher Education. He currently works at the University of Florida as the Assistant Director for Volunteer Alumni Engagement.
Greg is aspiring to become a Dean of Students, Vice President of Advancement, and an HBCU president. He has been a part of ASCA for a year serving as the 2023 Presidential Graduate Intern for the conference where he focused on enhancing the graduate and new professional experience and the 2023 Region 8 Graduate Student Liaison. After attending his first conference in Portland, Oregon he felt at home and knew he wanted to continue contributing to the work of ASCA.
LaRonda Brewer (Logistics Chair)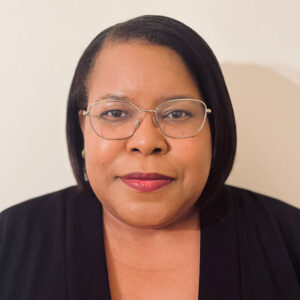 LaRonda Brewer (she/her/her) is the Assistant Dean of Students for Student Conduct at Georgia State University in Atlanta, GA. She oversees the student conduct process and supervises the student conduct team including two Coordinators of Student Conduct, a Records Coordinator, and two Graduate Assistants. She also works collaboratively with the Student Support team and the Equity and Civil Rights office. She is the hearing officer for sexual misconduct and Title IX cases heard by the Sexual Misconduct Board. LaRonda is responsible for recruiting panelist and advisors, coordinating training, and scheduling hearings. In addition to these roles, LaRonda is the liaison with University Housing and with academic colleges for academic integrity issues. She is the Maxient Database Administrator. LaRonda is a doctoral candidate in educational leadership at Georgia Southern University.
Michaela Arthur (Connections Chair)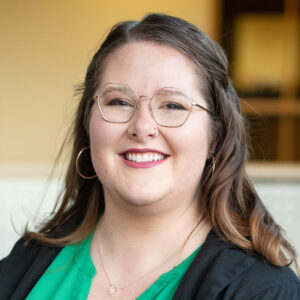 Michaela Arthur (she/her) currently serves as the Assistant Director for the Office of Student Conduct at Marshall University in Huntington, WV. She has worked in various Housing and Residence Life positions in South Carolina, North Carolina, and Georgia, before finally moving and settling in West Virginia with her wife and dog. She has participated in planning various national and regional conferences, including ACPA 2019 and MACUHO 2020. She transferred into Student Conduct in 2022 and attended her first ASCA conference this past year. She is excited to return to Portland and explore more of what Oregon and the West Coast has to offer conference attendees.
Travis Houston (Equity and Inclusion Chair)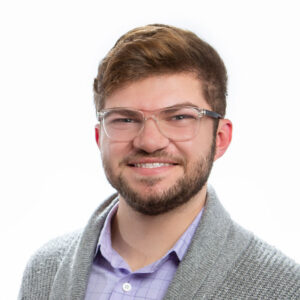 Travis Houston (he/him) is the Residential Life Accountability Manager at Louisiana State University and currently resides in Baton Rouge (Laissez le bon temps rouler). Prior to laying roots in the land of Mardi Gras and home of endless, exquisite meals, Travis was born and raised in Las Vegas and traveled north to obtain a Bachelor of Arts in Psychology from the University of Nevada, Reno (Go Wolf Pack).
During his undergraduate journey, Travis realized his passion for helping college students and shaping the college experience. The discovery led Travis to the Deep South for a Master of Science in Educational Leadership from Mississippi State University (Clanga Clanga), where Travis found where his energy would be best utilized: student conduct and accountability. Soon after, Travis found ASCA and long lasting connections and friendships through the 2019 Annual Conference. This ultimately led him to serve as the Gender & Sexuality Community of Practice Chair, and now the Equity & Inclusion Initiatives Chair for the 2024 Annual Conference.
Travis is excited to influence and enhance the ASCA Annual Conference through a variety of equity-and-inclusion-based initiatives that highlight and uplift Minoritized Persons and Indigenous Populations of Portland and ensure all aspects of the Annual Conference are accessible and inclusive.
Deontré Whitaker (Marketing & Communications Chair)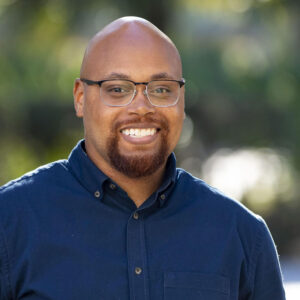 Deontré Whitaker is the Assistant Director of Student Affairs at North Carolina State University, previously serving as Assistant Director of Student Conduct at Florida Gulf Coast University in Fort Myers, FL. He holds a Bachelor's degree in Landscape Architecture and a Master of Education in Adult Education from North Carolina A&T State University. With a background in housing and residence life, Deontré is dedicated to creating enjoyable and supportive student experiences.
Central to his philosophy is ensuring students feel valued and understood, providing guidance through challenges and goals. Deontré finds inspiration in ASCA, reinforcing the importance of passionate student service. Excited about his role on the ASCA conference core committee, he aims to collaborate with professionals to deliver an engaging experience, ultimately making a meaningful difference in students' lives.