Core Committee
Erin Breiner (2024 Conference Chair)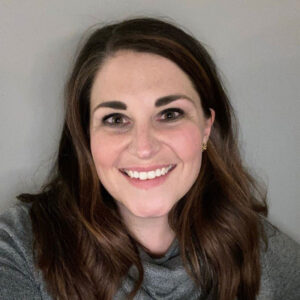 Erin Breiner (she/her) currently serves as an Associate Director in the Office of Student Conduct at North Carolina State University. Erin joined the Office of Student Conduct in 2016 after serving as an Assistant Director in the Office of Community Standards & Student Responsibility at Ohio University in Athens, OH. Erin received her Bachelor's degree in Communication with a minor in Political Science from East Carolina University and a Master's of Education in Educational Leadership and Policy Analysis from the University of Missouri. She is currently a PhD student in the Educational Leadership, Policy, and Human Development program at NC State.
Erin is thrilled to serve as the 2024 Conference Chair for ASCA and has enjoyed her experiences in ASCA. Outside of conduct, Erin is a mom to two rambunctious boys, a politics and news enthusiast, and a pop culture and trivia champ (see you at Goldstone Trivia!)
Tion Taylor (2024 Assistant Conference Chair/2025 Conference Chair)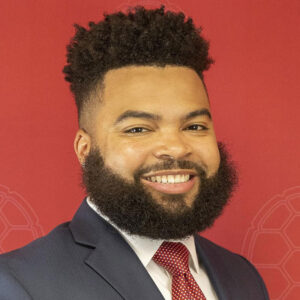 Tion M. Taylor has spent the last seven years in higher education working in Residence Life and Student Conduct. Currently Tion is a Community Director at the University of Maryland, College Park where he oversees a community of three residence halls and supervises three full-time professionals. Prior to his current position, he was an Assistant Director for Residential Conduct at Wake Forest University.
A familiar face at the Annual Conference, Tion most recently served as 2023's Professional Growth Chair. Tion will be the Assistant Chair at the 2024 Conference, before taking on the Chair role in 2025.  Tion is passionate about helping professionals grow as they reach their fullest potential and navigating different conversations with students.
Stacey Reece (Programming Chair)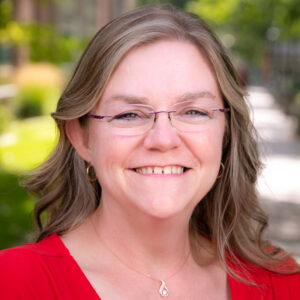 Stacey Reece brings over two decades of experience as a dedicated Student Affairs professional, with a noteworthy 13-year tenure as a student conduct officer. She is the current Director of Civil Rights Investigations and Accessibility at Eastern Washington University. Holding a Bachelor's degree in Education and a Master's degree in Science, specializing in Organizational Communication and Student Development, Stacey possesses a strong academic foundation. With an unwavering commitment to lifelong learning, she firmly believes that every facet of college life contributes to the holistic growth and development of students, including navigating the conduct process.
Bria Thorne (Professional Growth Chair)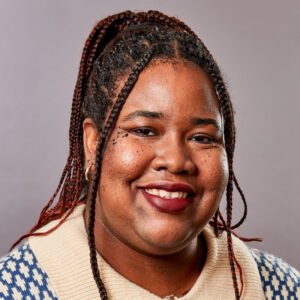 Bria was born and raised on the beautiful island of Grenada, also known as the 'Spice Isle' of the Caribbean, and currently lives in Brooklyn, New York. Bria currently works at Adelphi University New York as a Student Conduct Officer and earned her Master's in Higher Education from The University of Kansas. She is excited to be chair of the Professional Growth committee as well as continued growth and development in the field of Student Conduct through her involvement in the annual conference.
Greg Bowens (Assessment Chair)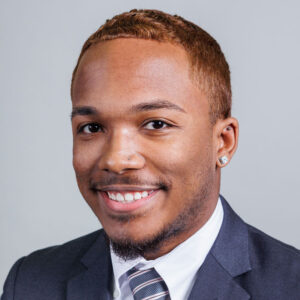 Greg Bowens (He/Him/His) is an Austin, Texas native and proud HBCU alumnus of Prairie View A&M University, where he obtained his Bachelor of Science in Criminal Justice with a specialization in Juvenile Justice and a minor in Social Work. He is also a recent graduate of the University of Florida where he obtained his Master of Education in Student Personnel Higher Education. He currently works at the University of Florida as the Assistant Director for Volunteer Alumni Engagement.
Greg is aspiring to become a Dean of Students, Vice President of Advancement, and an HBCU president. He has been a part of ASCA for a year serving as the 2023 Presidential Graduate Intern for the conference where he focused on enhancing the graduate and new professional experience and the 2023 Region 8 Graduate Student Liaison. After attending his first conference in Portland, Oregon he felt at home and knew he wanted to continue contributing to the work of ASCA.
LaRonda Brewer (Logistics Chair)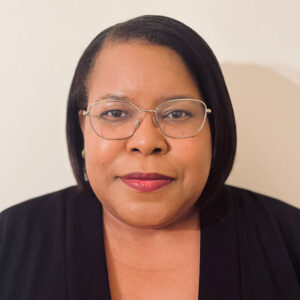 LaRonda Brewer (she/her/her) is the Assistant Dean of Students for Student Conduct at Georgia State University in Atlanta, GA. She oversees the student conduct process and supervises the student conduct team including two Coordinators of Student Conduct, a Records Coordinator, and two Graduate Assistants. She also works collaboratively with the Student Support team and the Equity and Civil Rights office. She is the hearing officer for sexual misconduct and Title IX cases heard by the Sexual Misconduct Board. LaRonda is responsible for recruiting panelist and advisors, coordinating training, and scheduling hearings. In addition to these roles, LaRonda is the liaison with University Housing and with academic colleges for academic integrity issues. She is the Maxient Database Administrator. LaRonda is a doctoral candidate in educational leadership at Georgia Southern University.
Michaela Arthur (Connections Chair)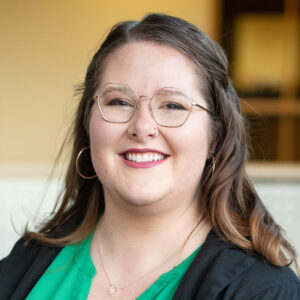 Michaela Arthur (she/her) currently serves as the Assistant Director for the Office of Student Conduct at Marshall University in Huntington, WV. She has worked in various Housing and Residence Life positions in South Carolina, North Carolina, and Georgia, before finally moving and settling in West Virginia with her wife and dog. She has participated in planning various national and regional conferences, including ACPA 2019 and MACUHO 2020. She transferred into Student Conduct in 2022 and attended her first ASCA conference this past year. She is excited to return to Portland and explore more of what Oregon and the West Coast has to offer conference attendees.
Travis Houston (Equity and Inclusion Chair)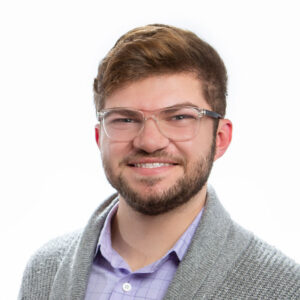 Travis Houston (he/him) is the Residential Life Accountability Manager at Louisiana State University and currently resides in Baton Rouge (Laissez le bon temps rouler). Prior to laying roots in the land of Mardi Gras and home of endless, exquisite meals, Travis was born and raised in Las Vegas and traveled north to obtain a Bachelor of Arts in Psychology from the University of Nevada, Reno (Go Wolf Pack).
During his undergraduate journey, Travis realized his passion for helping college students and shaping the college experience. The discovery led Travis to the Deep South for a Master of Science in Educational Leadership from Mississippi State University (Clanga Clanga), where Travis found where his energy would be best utilized: student conduct and accountability. Soon after, Travis found ASCA and long lasting connections and friendships through the 2019 Annual Conference. This ultimately led him to serve as the Gender & Sexuality Community of Practice Chair, and now the Equity & Inclusion Initiatives Chair for the 2024 Annual Conference.
Travis is excited to influence and enhance the ASCA Annual Conference through a variety of equity-and-inclusion-based initiatives that highlight and uplift Minoritized Persons and Indigenous Populations of Portland and ensure all aspects of the Annual Conference are accessible and inclusive.
Deontré Whitaker (Marketing & Communications Chair)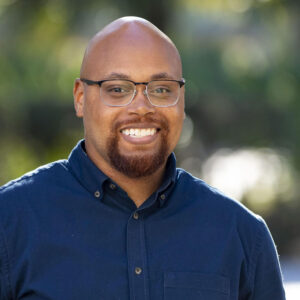 Deontré Whitaker is the Assistant Director of Student Affairs at North Carolina State University, previously serving as Assistant Director of Student Conduct at Florida Gulf Coast University in Fort Myers, FL. He holds a Bachelor's degree in Landscape Architecture and a Master of Education in Adult Education from North Carolina A&T State University. With a background in housing and residence life, Deontré is dedicated to creating enjoyable and supportive student experiences.
Central to his philosophy is ensuring students feel valued and understood, providing guidance through challenges and goals. Deontré finds inspiration in ASCA, reinforcing the importance of passionate student service. Excited about his role on the ASCA conference core committee, he aims to collaborate with professionals to deliver an engaging experience, ultimately making a meaningful difference in students' lives.
Juliann Clear (Bracewell Intern)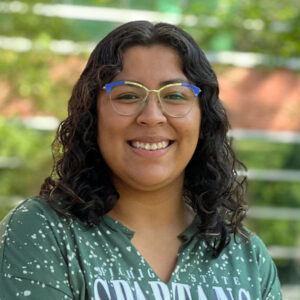 Juliann Clear (she/her/ella) is a second year student in the Student Affairs Administration Master's Program at Michigan State University, where she serves as the Graduate Research Assistant for the Office of Student Support and Accountability (OSSA). In addition to OSSA, she is also a graduate support staff member for the First-Generation Student Support Office, whose mission is to further First-Generation initiatives.
Before moving to the Midwest, Juliann resided in Escondido, CA. She obtained her Bachelor's in Psychology with a minor in Natural Science Education from the University of California, Merced.
Juliann discovered her passion for student affairs during her undergraduate journey after facing challenges with academics. Her experiences have shaped how she supports and interacts with students as they navigate their own challenges. Through her role as a Bracewell intern, Juliann is excited to collaborate and learn from others' skills and experience.
Sadie Rosenfeld (Bracewell Intern)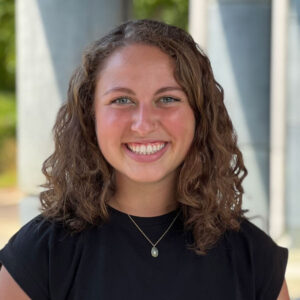 Sadie Rosenfeld (she/her) graduated in 2021 from James Madison University in Harrisonburg, VA with a Bachelor's degree in Organizational Communication and Sociology. Immediately after graduation she began working as a College Adviser at Virginia College Advising Corps. Sadie credits this position for igniting her passion for working with students and the field of higher education.
Sadie is in her first semester of the Higher Education Student Affairs Masters program at New York University, where she holds a graduate assistantship position in the Office of Student Affairs at the Steinhardt School. She is excited to be a Bracewell Intern for the 2024 ASCA Conference, and looks forward to collaborating with fellow student affairs professionals!
Gabby Cataloni (Presidential Intern)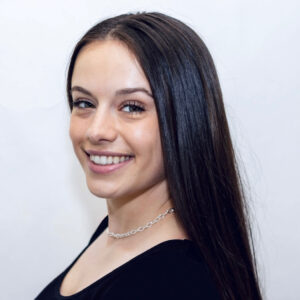 Gabby Cataloni is a second-year master's student in the Lynch Higher Education program. She currently serves as a graduate assistant for the Boston College Dean of Students Office specializing in Student Conduct and Restorative Practices. Additionally, Gabby is a Student Conduct Educator in the Office of Student Conduct and Community Standards at Massachusetts Institute of Technology (MIT).
Gabby completed her undergraduate degree from the University of Mount Union, majoring in Computer Engineering. During her free time, Gabby loves to rock wall climb, work out, read, and craft on her Cricut.
Christian Langley (Presidential Intern)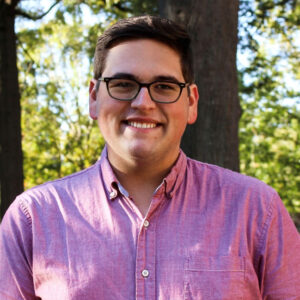 Christian Langley is a first year student in the Higher Education and Student Affairs M.Ed. program at the University of South Carolina. In addition to his studies, Christian works as a Graduate Assistant in USC's award winning Office of Student Conduct and Academic Integrity, where he serves as an advisor for the Carolina Judicial Council.
Originally from Eastern North Carolina, Christian earned his B.A. in History and American Studies with a minor in Political Science from William Peace University in Raleigh, NC. Christian credits his time at William Peace University for being the catalyst that sparked his student affairs passion.
In his free time, you can find Christian exploring Columbia's Congaree National Park, reading, or trying the latest viral TikTok recipe.
Extended Committee
Assessment Committee
Janelle Freire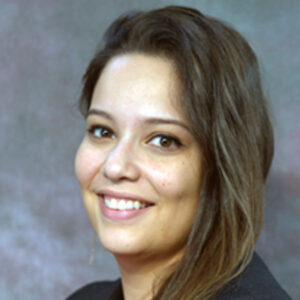 My name is Janelle Freire and I am a proud two-time graduate of Florida Atlantic University. I received my Bachelors in Secondary English Education and my Masters in Higher Education Leadership. I have worked at FAU since 2019 when I was a graduate assistant in the Dean of Students office and have since grown within the office to my current role. Wanting to be a teacher, I have always loved working with students and watching them grow into a greater version of themselves. College is a great time for students to start making their mark on the world. Even if I meet a student for less than five minutes, I want them to know they can use me as a resource. If I cannot be the one to help, I strive to be a connecting line to their next adventure.
Shay Howard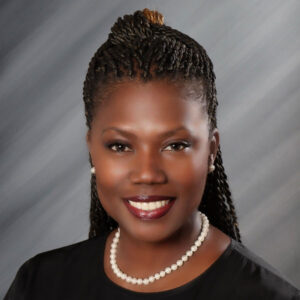 Dr. Shay Gresham Howard is Assistant Dean of Student Conduct in the Office of Student Conduct and Judicial Affairs at Tennessee State University in Nashville, TN where she serves as a director and member of the  leadership team in the Division of Student Affairs.
She is a graduate of the University of Louisville with a degree in English, the University of Kentucky College of Law with a Juris Doctorate, Tennessee State University with an Executive MBA, and Trevecca University with an EdD in Leadership and Professional Practice.
Dr. Gresham Howard worked as an Assistant Prosecuting Attorney and has been a business owner during her professional career, but her dream has always been to hold a position in higher education. In her current role, she has the opportunity to make a positive impact in students' lives and encourage them to remain in school as active and engaged members of the Tennessee State community. She counts among her best friends, her husband and children, and an adorable miniature bernadoodle, Cora.
Connections Committee
Antoinette Murray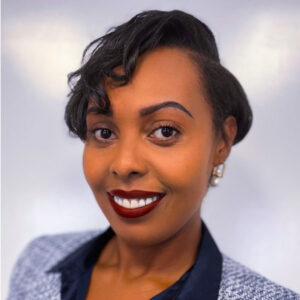 Antoinette has over 10 years of Student Affairs experience and currently serves as the Assistant Director of Student Conduct for Residence Life at Rutgers  University – New Brunswick. Antoinette is a native New Yorker and was born and raised in Staten Island, NY.
Antoinette is an alumna of SUNY College at Old Westbury where she received her Bachelor of Arts in Sociology and Nova Southeastern University where she received her Master of Science in College Student Affairs with a Specialization in Conflict Analysis and Resolution. Antoinette has been a member of ASCA since 2020 and is excited to join the Connections Committee. She looks forward to curating a memorable experience for you in Portland during the 2024 ASCA Annual Conference.
Equity & Inclusion Committee
Tory Minnifield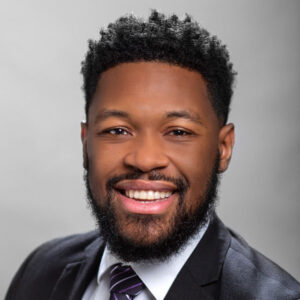 Born and raised in Chicago, IL, Tory currently serves as the Assistant Director in the Office of Student Conduct at the University of Maryland-College Park. Prior to coming to UMD, he worked in various positions throughout Residential Life for both, graduate and professional career.
Tory earned his Master's Degree in Higher Educational Leadership from Oakland University in Rochester Hills, MI and his Psychology Degree from Rockford University in Chicago, IL. Free time is enjoyed with his family, going on runs with his wife/son, and listening to music.
Professional Growth
Alex Cooper – Case Study Coordinator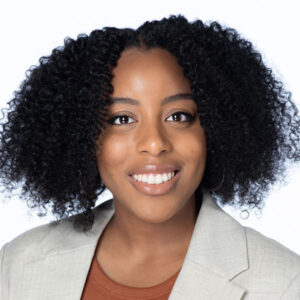 Alexandria "Alex" Cooper serves as a Senior Student Service Coordinator at the University of North Texas – Health Science Center (UNTHSC), and has held this position for three years. Alex primarily serves as a student conduct officer, and case manager for the UNTHSC's Care Team. In addition, Alex provides proactive programming to their campus community centered on academic integrity, suicide prevention, bystander intervention.
They obtained a Bachelor of Science in Psychology and a Master in Science in Clinical Mental Health Counseling at Tarleton State University. Alex strives to be a dependable support for students, faculty, and staff and uses their background in counseling and student affairs to guide this principle.
Adeola Osabiya – Grad and New Professional Development

I am a Second-year graduate student in Higher Education and student affairs Administration at Salem State University and an international student from Lagos, Nigeria. I currently work as a Graduate Assistant for Community Standards and Restorative Practice, alongside a Professional Staff on call for residence life at Salem State University for a year and a month.
I am excited to be on the ASCA Professional Growth Committee and look forward to contributing to the professional development of our graduate students and new professionals with the help of the  programs I have planned for them.
Roger Newell – Career Coordinator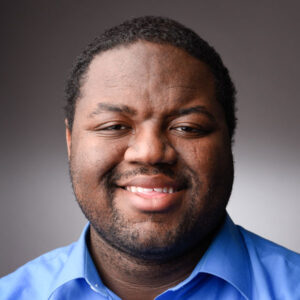 Roger M. Newell currently serves as the Assistant Director of Student Conduct at East Carolina University. A native of Lithonia, GA, Roger attended the University of West Georgia where he obtained his B.S. in Mass Communications in 2016 and M.Ed in Professional Counseling in 2018. Since graduating Roger has served as a live in hall director at Reinhardt University and Georgia College and State University and transitioned to student conduct full time in January 2022 where he adjudicates  student cases and educates the campus community on the student code of conduct. Roger has been professionally affiliated with Southeastern Association of Housing Officers, Georgia Housing Officers Association, and Association of Student Conduct Administrators. Roger's life philosophy is guided by the quote of his former band instructor Mr. Quentin R Goins "that self-discipline and self-control is the key to your success." Roger believes that success is accessible to anybody who has the drive to obtain it and that no dream is impossible to achieve.
Amanda Ward – Mid/Senior Level Professional Development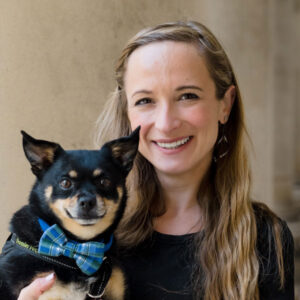 Amanda currently works in the Office of Student Rights and Responsibilities at Purdue University. Previously, Amanda worked at the University of Pittsburgh and Villanova University in conduct and residence life; however, she started her career in sales/fundraising.
Amanda has lived in New York City, Philadelphia, and Pittsburgh before making the Purdue area home with her partner and their two dogs, Bandit and Teddy. Amanda enjoys traveling (especially internationally), playing board games, and the beach.
Programming Committee
Aaron Lash Jr.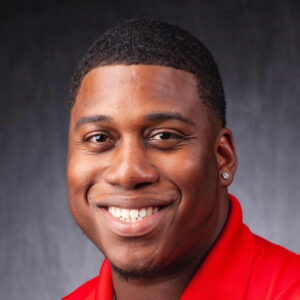 Happily representing "America's Finest City" with a dash of southern hospitality, Aaron Lash Jr. is a proud native of San Diego, California. Aaron graduated from California State University, San Bernardino (CSUSB) with a Bachelor of Arts degree in Sociology (Social Service Track) and from Valdosta State University (VSU) with his Master of Education degree in Higher Educational Leadership. Aaron currently serves as an Assistant Dean of Students for the Office of Student Conduct & Community Standards (OSCCS) at Duke University. Aaron firmly believes there can be beauty in the struggle, strength in showcasing vulnerability and resiliency, and how students aren't bad, but like all humans, they have bad moments. Aaron enjoys binge-watching various tv shows, traveling, attending concerts, and rooting for the Los Angeles Chargers and Miami Heat in his free time.
Alex Rossett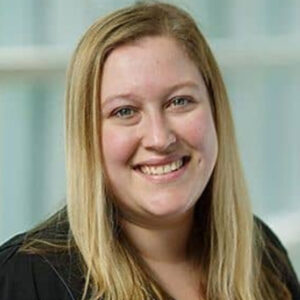 Alex holds a bachelor's degree from SUNY Cortland and a master's degree from Central Connecticut State University. Her career in higher education has brought her to various small to mid-sized institutions across New England. Her experience has spanned wellness education, career services, orientation, residence life and community standards. Each experience has contributed to her understanding of the multifaceted aspects of student life and development and directly contributed to her finding her home in student conduct work for over 10 years.
Alex currently serves as the Assistant Dean of Student Rights and Community Standards at Brandeis University and focuses on helping students navigate challenges and choices through an educational lens, while empowering students to find who they are as individuals and bring the best and most unique aspects of themselves to each experience they create at Brandeis.