Congratulations to this years Conference Assistantship recipients!
Presidential Assistantship Recipients: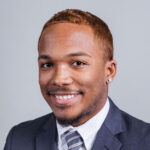 Gregory (Greg) Nathaniel Bowens (he/him/his)
Gregory Nathaniel Bowens is a proud HBCU Alum of Prairie View A&M University, where he obtained his Bachelor of Science in Criminal Justice with a specialization in Juvenile Justice, a minor in Social Work, and certification in Emergency Management. He currently attends the University of Florida, where he is pursuing a Master of Education in Student Personnel Higher Education and is aspiring to become a Dean of Students. As a second-year graduate assistant, Greg currently works in the Office of Student Philanthropy and Donor Relations. He holds a split practicum at the University of Florida in the Office of Student Conduct and Conflict Resolution and at Santa Fe College. His extensive professional experience has been in Residential Life, Campus Engagement, University Advancement, and Student Conduct.
Over the summer, he completed his summer internship at St. Louis University, where he had the opportunity to develop a Dean On Call program, a Standards of Excellence for Registered Student Organizations and Greek Life and revised the student conduct and student death protocol policies to mirror the mission of the University and student needs. He is looking forward to transitioning into student conduct full-time upon graduation in May.
The Presidential Graduate Assistantship caught Greg's eye on his search for a homebase of like-minded individuals with a passion to maximize students' potential from a restorative justice lens. He is proud to say he's found it! Greg is most excited about gaining tools to add to his toolbox, building connections, and contributing to the work of ASCA. Greg never been to Oregon but looks forward to the opportunity. A track and field enthusiast, he would enjoy the opportunity to visit Eugene, OR on his trip (aka TrackTown USA.)
Fun fact: Greg broke both his shins during his senior year of high school running track…and ran half the season without knowing. Ask him to explain the full story at the conference!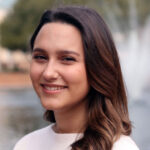 Emma Ormond
Emma was raised across the east coast, and, after making a pit stop in Hawai'i, settled in Winterville, NC. She is currently a second year in the Higher Education and Student Affairs program at the University of South Carolina. Emma also holds a degree in Communications with a focus in organizational and interpersonal communications from East Carolina University.
Currently Emma is a graduate assistant in the Office of Student Conduct and Academic Integrity, with a focus on academic misconduct. She is part of USC Critical Incident Investigation Team (CIIT) for organizational misconduct and the Hazing Prevention, Education Committee (HPEC,) and has worked with the FSL Office to assess the mental health needs of Greek life students. This summer Emma was the NODA Student Orientation Intern at the University of North Carolina – Charlotte. She is planning on assisting the Substance Abuse Prevention and Education (SAPE) Office in the spring on their program development and student outreach.
The ASCA Presidential Graduate Assistantship was mentioned to Emma by coworkers in her office. With their encouragement, she was motivated her to apply. When reviewing the Assistantship during the application process, she was excited for the opportunity to work alongside individuals who are just as passionate about student conduct. She's very excited to meet and connect with everyone in Portland!
Fun Fact: When not immersing herself in student affairs, Emma is an avid podcast listener, with interests ranging from true crime to society & culture. When you see her at the conference, ask her what she's currently listening to!
Bracewell Assistantship Recipients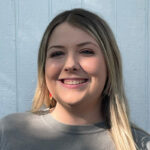 Tabitha Bondurant
Tabitha Bondurant is a graduate student in the Higher Education Program at The University of Arkansas. Born and raised in Arlington, Texas, she attended Tarleton State University in Stephenville, Texas and graduated with her Bachelor's Degree in General Studies with a concentration in Psychology and Marketing. Tabitha is currently a graduate assistant for Greek Housing at the University. She previously held internships with the Housing Conferencing Services and has been with the Office of Student Standards and Conduct since the spring of 2021. Interning in the Student Conduct Office was an enjoyable experience and she enjoyed helping students grow. Her positive experiences from this internship were one of the reasons she decided to apply for the Bracewell assistantship.
The Bracewell Internship offered her an opportunity to expand her knowledge of student conduct, and she looks forward to working with fellow professionals in this field.
Tabitha is most excited to meet everyone involved in ASCA and for the opportunity to work with the Conference team. She has never attended an ASCA conference and is very excited to be part of the team organizing the event. She has also never been to Portland, and looks forward to experiencing the Pacific Northwest!
Fun Fact: Tabitha currently lives in a fraternity house. She maintains a house of 45 fraternity men and provides any assistance they may need.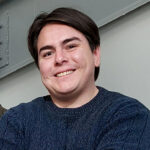 Maurice Cortes
Maurice (Mo) Cortes is a proud first generation American and college student who was raised in Covina, California just outside of Los Angeles. He is currently in the second year of the Student Affairs and Higher Education Program at Indiana State University after completing his undergraduate degree in Political Science at the University of California, San Diego. His professional experience has been mainly in Fraternity and Sorority Life (FSL) through his work as a Sigma Alpha Mu Headquarters consultant and Graduate Assistant in FSL for Risk Reduction and advising NPHC. Over the summer, he held a NODA internship for Parent Programs at the University of North Texas. He is excited to be making the transition to student conduct upon graduation where he hopes to advocate and serve marginalized students like himself.
The opportunity of working with outstanding conduct professionals and learning from their experiences is what drew Mo to the Bracewell Assistantship. As he transitions into student conduct, the conference experience will give him the tools and knowledge needed to be a successful young professional. He is excited to be on his way to getting involved with ASCA!
Mo is looking forward to meeting and connecting with all of our friends at the ASCA conference. Despite loving to travel, Mo has never been to Oregon. The conference will allow him to check off state 32 on his list of states visited.
Fun fact: Mo was a groomsman for a stranger's wedding in Indianapolis. Want to know the whole story? Ask him at the Conference!