Keynote and Featured Speakers will be announced in the Fall of 2019. Please check back for more information. 
Opening Keynote Speakers 
February 5 | 6:00 PM - 8:00 PM 
Sixty years after a group of Alabama State students were expelled following their participation in an off-campus civil rights sit-in, the student conduct profession remains rooted in the outcome of the subsequent St. John Dixon, et al. v. Alabama State Board of Education. Since then, ASCA has forged a commitment to educating on and upholding the values of the Civil Rights Movement. The ASCA Annual Conference will kick off by hearing from panelists active in the civil rights movement and the Dixon v. Alabama case that effectively ended in loco parentis and formed the foundation of due process as it relates to college student conduct processes.
Moderated by ASCA Past President Tamara King, panelists James McFadden and Rev. Dr. Eleanor Moody-Shephard will engage in reflective dialogue that empowers us to more effectively address today's issues of injustice in our work as administrators and educators while working from within to create positive change. 
James McFadden, a plaintiff in the Dixon v. Alabama case, has been a lifelong civil rights advocate. In the years since the case, he has served in the Army, counseled urban youth, traveled to Ghana to do human-rights work, and given numerous speeches on free speech, peaceful protests, and civil rights.
Rev. Dr. Eleanor Moody-Shepherd grew up in Alabama and attended Tuskegee University and Alabama State University. She was active in the civil rights movement in the 1950s and 1960s and has continued to study and advocate in the decades since. She is now the Dean of Students and Professor of Women Studies at New York Theological Seminary.
Case Law Update 
February 7 | 9:00 AM - 10:30 AM 
Session Description: In this session coordinated by the National Association of College and University Attorneys (NACUA), two seasoned university attorneys, along with NACUA's Associate Director of Legal Resources, will look back on the top student conduct legal issues of 2018-19 and preview anticipated trends.  The presentation will focus on the intersection of speech and conduct (including bias response protocol in the wake of Speech First v. University of Michigan); Title IX and sexual misconduct; the rise in mental health challenges, including response to self-harming behavior; and marijuana on campus.  Presenters will offer practical advice to student conduct administrators who are tasked with carrying out the student conduct function of their institutions, consistent with legal expectations and their institution's own community standards.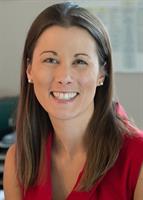 Jennifer Papillo- joined the University of Vermont Office of the General Counsel in August 2010 in the position of Assistant General Counsel, and was promoted to Associate General Counsel in July 2015. She holds a Bachelor's Degree from Elon University, a Juris Doctor degree from Stetson University College of Law, as well as a Master of Laws (LL.M.) in Taxation from Georgetown University Law Center, with a focus on tax exempt organizations and estate planning. Before coming to UVM, Ms. Papillo served as a tax law clerk for the American Cancer Society, Inc.'s Office of Corporation Counsel in Washington, DC, and a research assistant to Peter F. Lake in the writing of Beyond Discipline: Managing the Modern Higher Education Environment (Hierophant Enterprises, Inc., 2009). Ms. Papillo also worked with Mr. Lake in planning and executing the National Conference on Law and Higher Education from 2008-2010, which is jointly sponsored by the Center for Excellence in Higher Education Law and Policy at Stetson University College of Law and NASPA.
Ms. Papillo's representation of UVM includes practice across a broad range of legal issues, including student affairs, student discipline, threat assessment, residential life, student health, student organizations, and experiential learning (international education, internships, and practicums); Clery Act, Title IX, ADA, FERPA, open records, and other federal and state regulatory compliance issues; privacy and information security; policy development and review; risk management and public safety; application of constitutional principles (e.g., First Amendment and Due Process); enrollment management; athletics operations, compliance, and student-athlete well being; trademarks and licensing; governmental relations; taxation, gifts and estates, and benefits administration; University affiliations and start up entities.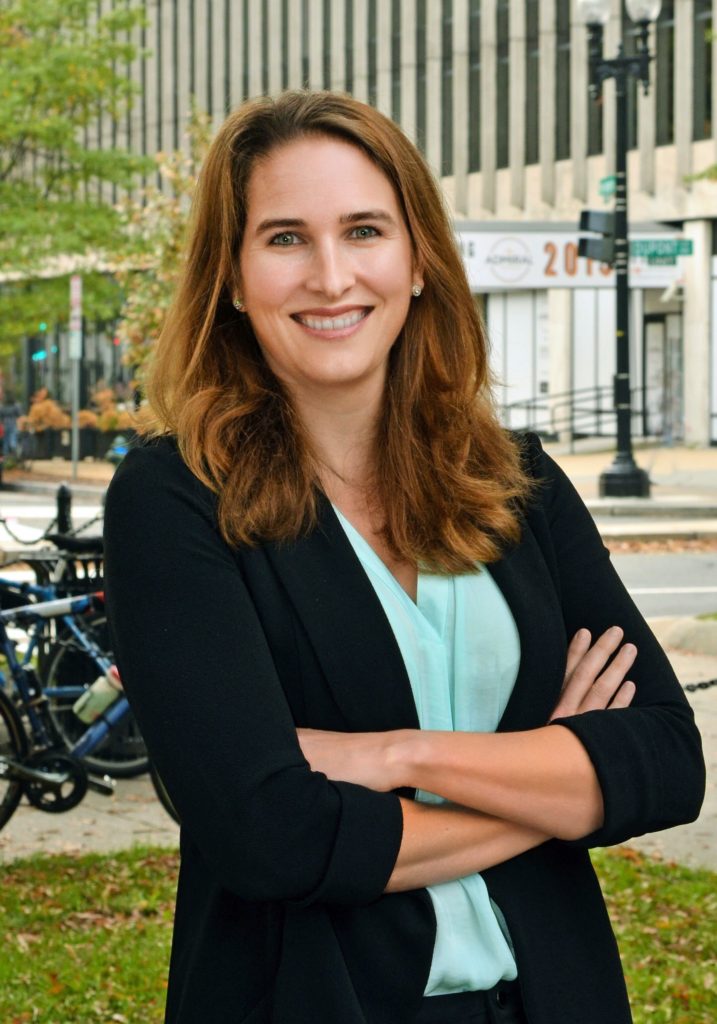 Holly Peterson- Associate Director of Legal Resources, joined the staff at the National Association of College and University Attorneys (NACUA) in June of 2015. She develops and issues NACUANOTES by working with members of the NACUANOTES Editorial Board, as well as with the authors themselves, to edit and finalize the Notes for publication. In addition, she works with NACUA's Law Fellow to prepare New Cases and Developments and assists the President and CEO with collaborative efforts between NACUA and other higher education associations and governmental agencies.  
Prior to joining NACUA, Holly was an Assistant Attorney General in the Maryland Attorney General's Office, where she represented the public colleges and universities in Maryland. Before practicing law, she worked in Student Affairs at Oregon State University, the University of Maryland, and Georgetown University. She received her B.A from Georgetown in Government and Theology, her M.A. from the University of Maryland in Education Policy, and her J.D. from the University of Maryland School of Law, where she served as Associate Editor of the Maryland Law Review and a Rose Zetzer Women and Leadership Fellow.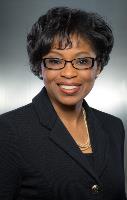 Donica Thomas Varner- is the Vice President, General Counsel & Secretary at Oberlin College and Conservatory. She joined the leadership team at Oberlin in June 2017.   She is an experienced litigation attorney an higher education law practitioner with professional experience representing and advising public and private employers since 1994.  Prior to joining Oberlin, Donica served as associate general counsel and practice group leader for the faculty, staff and student legal practice group in the Office of the Vice President and General Counsel at the University of Michigan.
Donica began her legal practice with Detroit based law firms representing public and private employers in the areas of employment and labor law. Donica left private practice to join the legal staff at Wayne State University where she represented the university in trial and appellate courts, regulatory investigations, and labor negotiations. She then joined the legal staff at the University of Michigan in 2002 where her practice focused on student affairs, employment, immigration, litigation, and international engagement issues. She is a graduate of North Carolina State University with a degree in political science and the University of Michigan Law School.
Public Policy and Legislative Update 
February 7 | 3:45 PM - 5:15 PM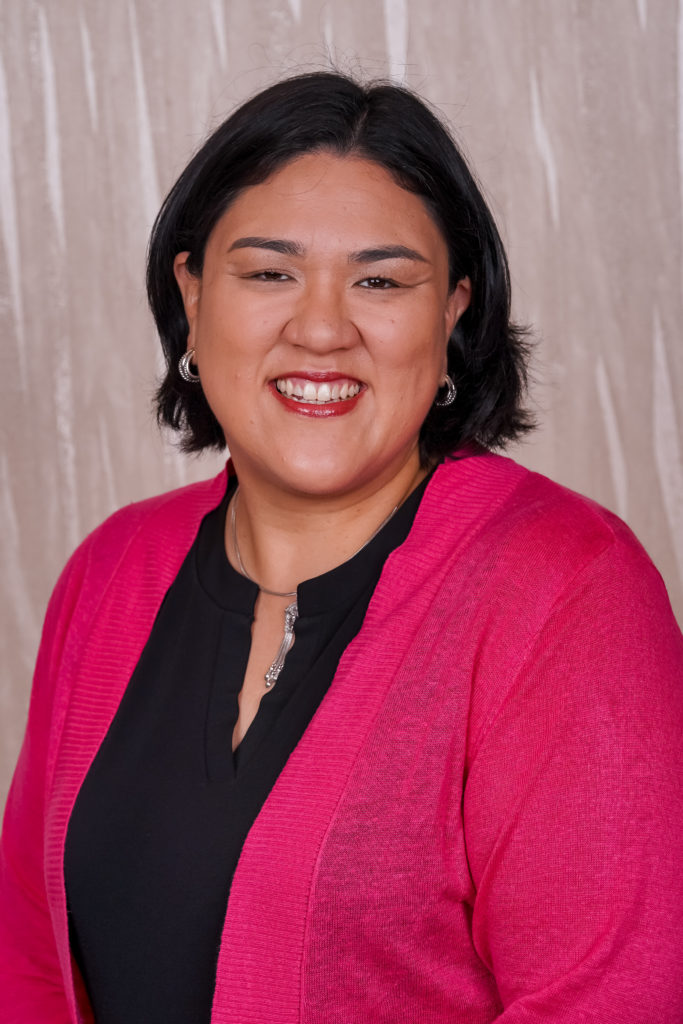 Liz LaPolt Clark- is Vice President for Policy and Research at the National Association of College and University Business Officers (NACUBO), a membership organization representing more than 1,900 colleges and universities across the country. Liz leads the team responsible for analysis of federal regulatory and legislative actions, research, and communications at NACUBO. She has been widely quoted in the press and is a sought-after speaker on how Washington politics and federal policies impact higher education. Liz got her start on Capitol Hill in 1999, running Cornell University's first Washington, DC-based federal relations office, and in her career has led federal affairs for the State University of New York (SUNY) System and for Oregon State University. A native of Liberty, NY, Liz is a graduate of Binghamton University (SUNY) and received a Master's degree from Cornell University
Closing Keynote Speaker
February 8 | 3:30 PM - 4:30 PM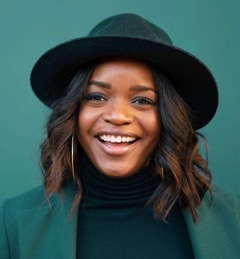 Brittany Packnett Cunningham- is a leader at the intersection of culture and justice. Cited by President Barack Obama as a leader whose "voice is going to be making a difference for years to come," Brittany is an unapologetic educator, organizer, and writer. She is the author of the forthcoming book, We Are Like Those Who Dream, with One World/Penguin Random House.
Known as @MsPackyetti on social media, Brittany is a policy expert, non-profit executive, and teacher. Brittany has committed her life and career to justice.
Brittany was a Fall 2018 Fellow and current Director's Leader at Harvard's Institute of Politics, a member of the Ferguson Commission and President Obama's Task Force on 21st Century Policing. A lifelong activist, Brittany was active in the Ferguson Uprising and is co-founder of Campaign Zero, a policy platform to end police violence.
Brittany is co-host of the four time Webby-award winning Pod Save The People, and founded Love & Power, a hub created to inspire, empower, and outfit everyday people to seismically shift society. Brittany's popular 2019 TED Talk has garnered nearly 3 million views in its 5 months of release.
Brittany has graced the cover of Essence Magazine, been named one of TIME Magazine's 12 New Faces of Black Leadership, and honored at the 2018 BET Awards as "one of the fiercest activists of our time." Brittany has been named twice to Marie Claire's 50 Most Powerful Women, received the Peter Jennings Award for Civic Leadership and shares the number 3 spot on Politico's 2016 50 Most Influential list, among other honors.
Brittany is an alum of Washington University in St. Louis, American University in Washington, and the Aspen Education Fellowship. She is a proud member of the Gucci Changemakers Council and Sephora Equity Advisors, and the advisory boards of Rise To Run, and Erase The Hate, NBCUniversal's Emmy-Winning initiative to rid the world of discrimination.