2018 Conference Chair
Pam Malyk
Serves on the ASCA Board of Directors as a non-voting member
Provides overall vision, leadership and direction for the Annual Conference planning committee
Communications Chair
Mike Rager
Collaborates with the ASCA Marketing and Communications Specialist
Oversees conference publications, emails, Guidebook and social media.
Updating the conference website
Programming Chair
Christina Liang
Provides leadership for concurrent educational programming
Implements the Educational Strategic plan within the annual conference
Professional Growth Chair
Kerry Guerard
Provides leadership for Professional growth opportunities throughout the annual conference, including Graduate Student Initiatives, New Professionals, Mid-Level Professionals, Directors, Senior Conduct Officers and Career Growth
30th Anniversary Chair
Lance Watson
Provide leadership for special programs, events, receptions, and recognition initiatives.
Focus on the attendance of past presidents, founding members, and past conference chairs
Lead initiatives for visual displays of ASCA history and create events that celebrate our 30 years of development as a profession.
Assistant Conference Chair
Christine Simone
Responsible for creating and managing the master schedule for all conference activities
Provide operational support to each Core Committee Chair for their goals/responsibilities
Logistics Chair
Erin Dagle
Coordinates Registration & Check-in
Coordinates on-site volunteers
Manages all on-site facilities logistics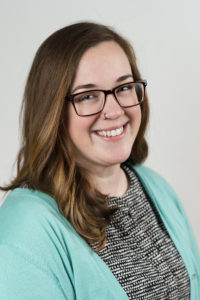 Educational Engagement Chair
Weston Prisbrey
Responsible for educational engagement opportunities outside of concurrent sessions
Oversees the submission, approval, and execution of pre-conference sessions and pop-up programming
Administers and reviews all conference evaluations
Connections Chair
Andrea Weber
Provide leadership for the various components of the conference in which attendees will both connect to the conference experience and best use/experience the conference in the following areas: case study, entertainment, off-site experiences, and first-time attendees.
Extended Committee
Logistics Committee: Mike Fernbacher, University of Delaware; Anne Marie Reid, University of West Georgia; Julia Thompson, Emory University
Educational Engagement Committee: Sarah Williamsons, The Catholic University of America; Maria Jaochico, University of California, San Francisco
Programming Committee: Thomas Hardiman, North Carolina State University
Professional Growth Committee: Marquita Jones, George Washington University; Ashley Fritz, Illinois State University; Elizabeth Ching-Bush, Suffolk University; Timothy Bryson, The Ohio State University; Kim Brandt, Chamberlain College of Nursing
Connections & Transitions Committee: Christina Thomas, Gonzaga University; Laura Bronsink, Indiana Wesleyan University; Melissa Woosley, Brandeis University; Jaclyn Stelmaszczyk, University of Houston; Heather Cohen, University of IL at Chicago; Kenneth Maddox, Embry-Riddle Aeronautical University; Erin MacDonald Peck, Montana State
Communications Committee: Erin Bunton, Old Dominion University
30th Anniversary Committee: Sandra Rhoten, California State University, Fullerton; Maya Burney, University of South Carolina